There are many costs that Original Medicare does not cover
You can buy a Medigap policy through a private insurance company to help fill the gaps in Medicare Part A & B coverage such as coinsurance and deductibles.
There is a six-month Open Enrollment Period when you can purchase a Medigap plan without medical underwriting. This period starts when you are both 65 or over and enrolled in Medicare Part B and it cannot be extended. Thereafter Medigap Insurance companies can refuse to accept new applicants based on health history.
Medigap policies do not work with other health insurance including Medicare Advantage, VA benefits or Employer group plans.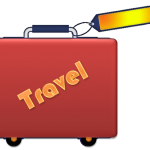 Every Medigap policy must follow federal and state laws and can only offer standardized policies labeled by letters A through N. Each standardized policy must offer the same benefits no matter which insurance company sells it. Beginning January 1st 2020 Plan F will be unavailable to new Medicare beneficiaries with Years of birth of 1955 and later. Those that have Plan F can keep it and those on Medicare before 2020 or born 1954 or prior will be able to purchase Plan F.
Cost and Financial Ratings are usually the primary considerations when comparing similar policies offered by different companies.
Benefits
Plan
A
Plan
B
Plan
C
Plan
D
Plan
F**
Plan
G
Plan
K
Plan
L
Plan
M
Plan
N*
Basic Benefits: Hospitalization
Yes
Yes
Yes
Yes
Yes
Yes
Yes
Yes
Yes
Yes
Basic Benefits: All Other
Yes
Yes
Yes
Yes
Yes
Yes
50%
75%
Yes
Yes
Medicare Part A Deductible
Yes
Yes
Yes
Yes
Yes
50%
75%
50%
Yes
Skilled Nursing Coinsurance
Yes
Yes
Yes
Yes
50%
75%
Yes
Yes
Medicare Part B Deductible
Yes
Yes
Medicare Part B Excess Charges
Yes
Yes
Foreign Travel Emergency
Yes
Yes
Yes
Yes
Yes
Yes
Out-of-Pocket Annual Limit
Yes
Yes
* Plan N requires up to a $20 office visit and $50 emergency room visit copayment.
** There is also a high-deductible Plan F ($2,140)